When I was in high school, the cafeteria used to serve junk like pizza, spaghetti and meatballs, or hot dogs.  I like a slice of pizza once in a while but what I love is food that makes me feel good.  There was a limited supply of salads because the school must've thought no one would want to eat salads.  On the contrary, everyone would make a beeline for them right at the start of lunch (teachers included).  Every day there was a different lunchtime salad option.  Wednesdays used to be Taco Salad day.
My very favorite!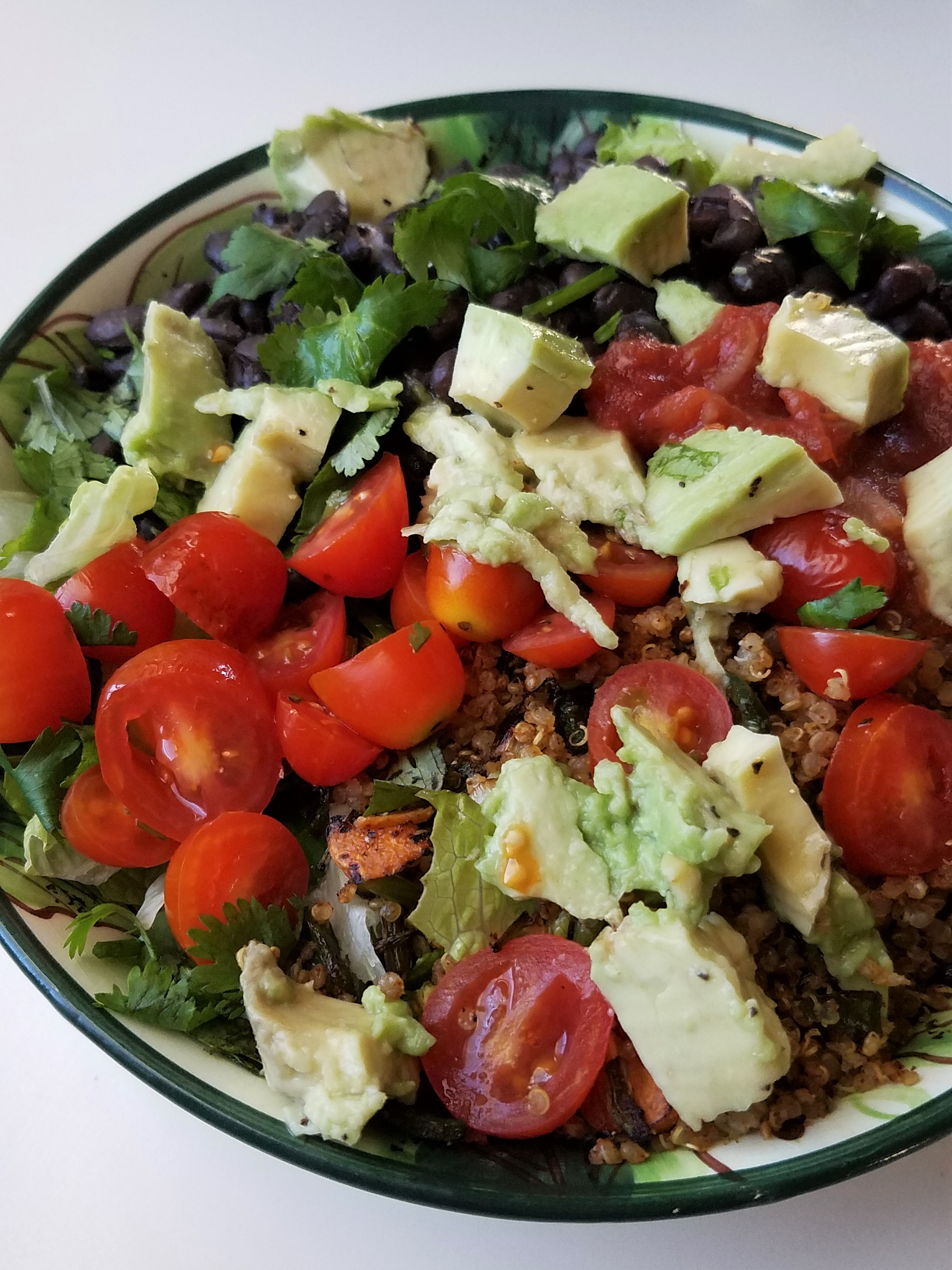 You know the one.
It has a bed of lettuce, ground beef crumbles, tomatoes, black or pinto beans, shredded cheese, crunchy tortilla chips, and salsa.  If you order something similar at restaurants, it will probably come with some guacamole, too.  It has all of the yummy taco flavors but is totally healthy because there's some lettuce in there, am I right?  Well, today's quinoa taco meat recipe is inspired by my old favorite salad but completely plant-based.
I use a taco seasoning recipe from My Blessed Life which I then add to cooked quinoa, warmed up in a pan.  It provides the Mexican taco flavors but also adds a bit of protein and texture to a salad.  My favorite salad is shown in the pictures.  I like using the quinoa meat with a romaine lettuce base, cilantro, black beans, tomatoes, avocado, and a red salsa for topping.
It is so simple and find myself making this all too often!  Let me know if you give it a try.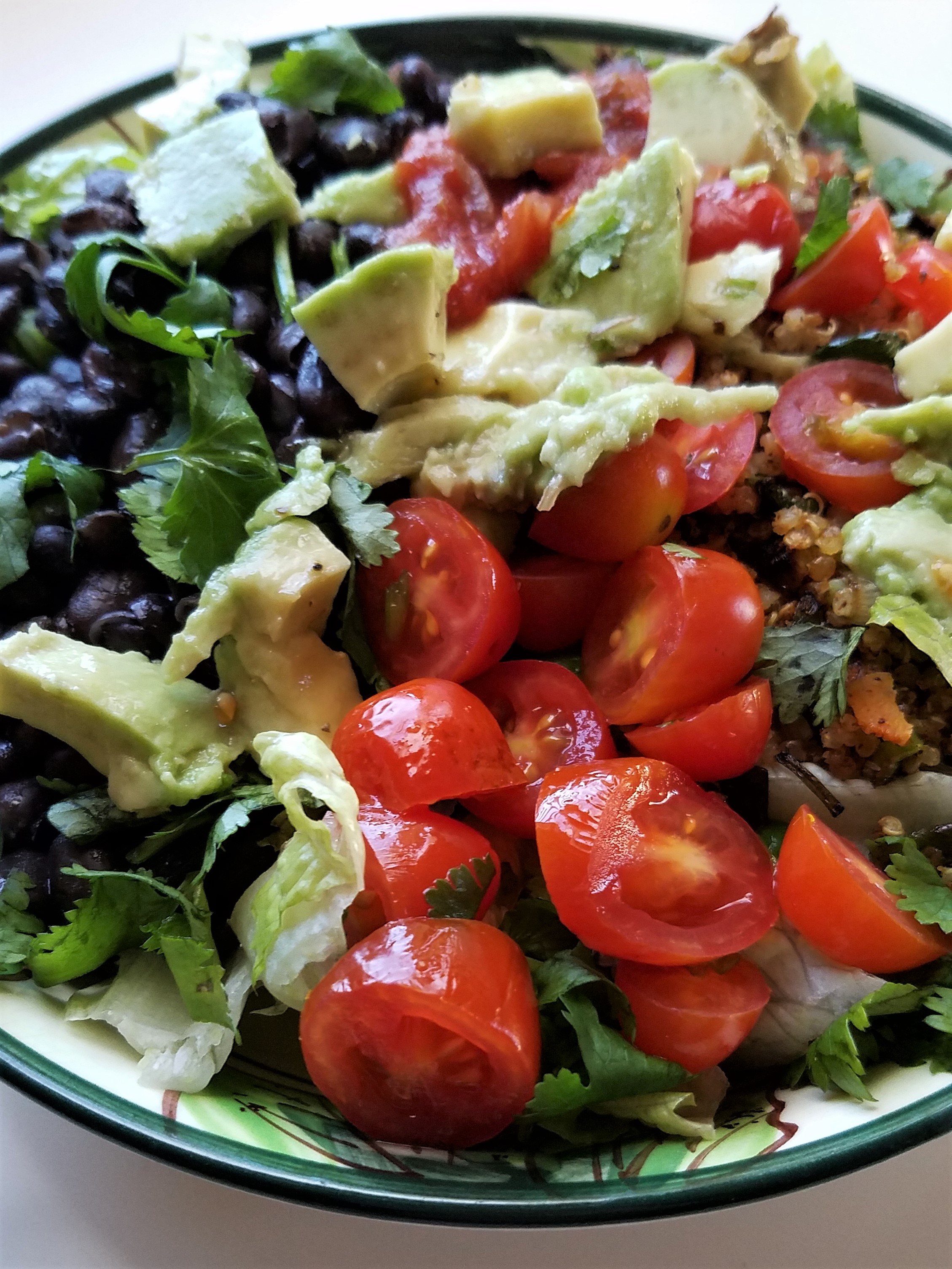 Quinoa Taco "Meat" Recipe
An easy-to-make "meat" alternative to add some Mexican flair to any dish. It is the perfect base for beans, vegetables, or any other proteins you would like to add.
Cuisine:
Vegetarina, Vegan
Ingredients
½ cup cooked quinoa
1 tsp taco seasoning (see notes)
Instructions
There is not really a science to making the taco meat. I throw some quinoa into a pan and warm it up with the spices. Half a cup of quinoa to 1 tsp of homemade taco seasoning or store-bought should work, though adjust based on your taste for spice.
Notes
Easy Homemade Taco Seasoning via my Blessed Life
1 tsp garlic powder
1 tsp onion powder
1 tsp sea salt
1 tsp ground cumin
1 tsp paprika
1 tsp chili powder
Simply, mix all seasoning ingredients together.
Seasoning recipe can be found at My Blessed Life.