When I was younger, I was not a fan of vegetables.  Like, at all.  Occasionally I would eat salad out of necessity to add color to my plate.  Though, I was definitely disappointed to learn that my favorite tomatoes and potatoes were not really even actual vegetables!
I've come a long way since then.
Heck, I'm all about the plant-based lifestyle these days.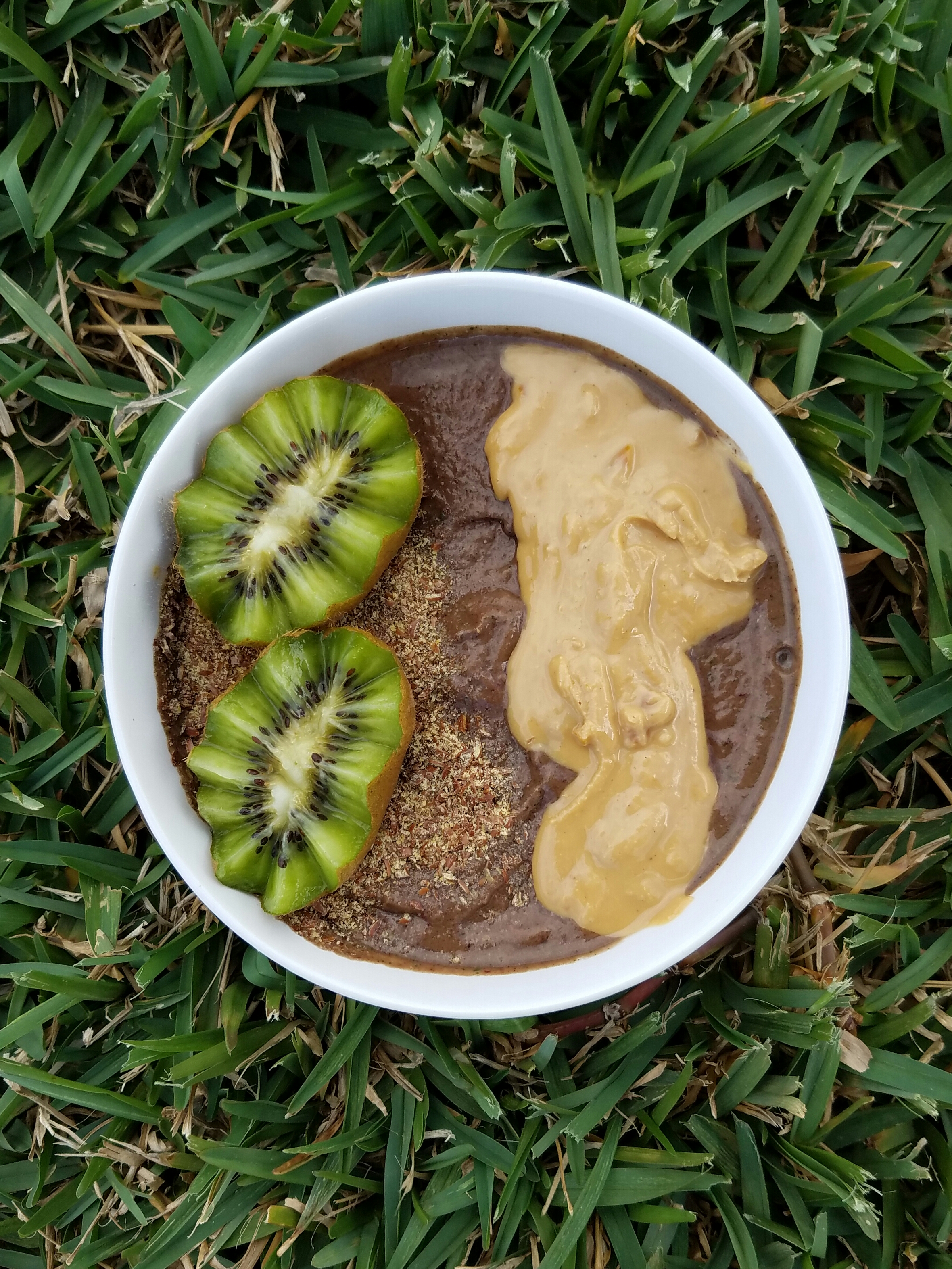 I am a big fan of fruit and always have been.  Though, I know I can go a little overboard on it sometimes so I'm making efforts to incorporate more vegetables into my meals.  Lunch and dinner are easier but breakfast is not usually the place this sweets-lover thinks of eating a vegetable.
A handful of greens can usually sneak by in a smoothie but there's no disguising the taste.  Zucchini, on the other hand, is basically water.  When frozen, the zucchini adds some frosty thickness to any smoothie or, my fave, a smoothie bowl.
It's the perfect bowl for getting in some vegetables and keeping sugar intake low.
Many times smoothie bowls can pack a sugar punch but not this one.  You may want to opt for some sweet toppings or peanut butter 😜 because the bowl itself isn't very sweet.  Let me know what you think if you try it out!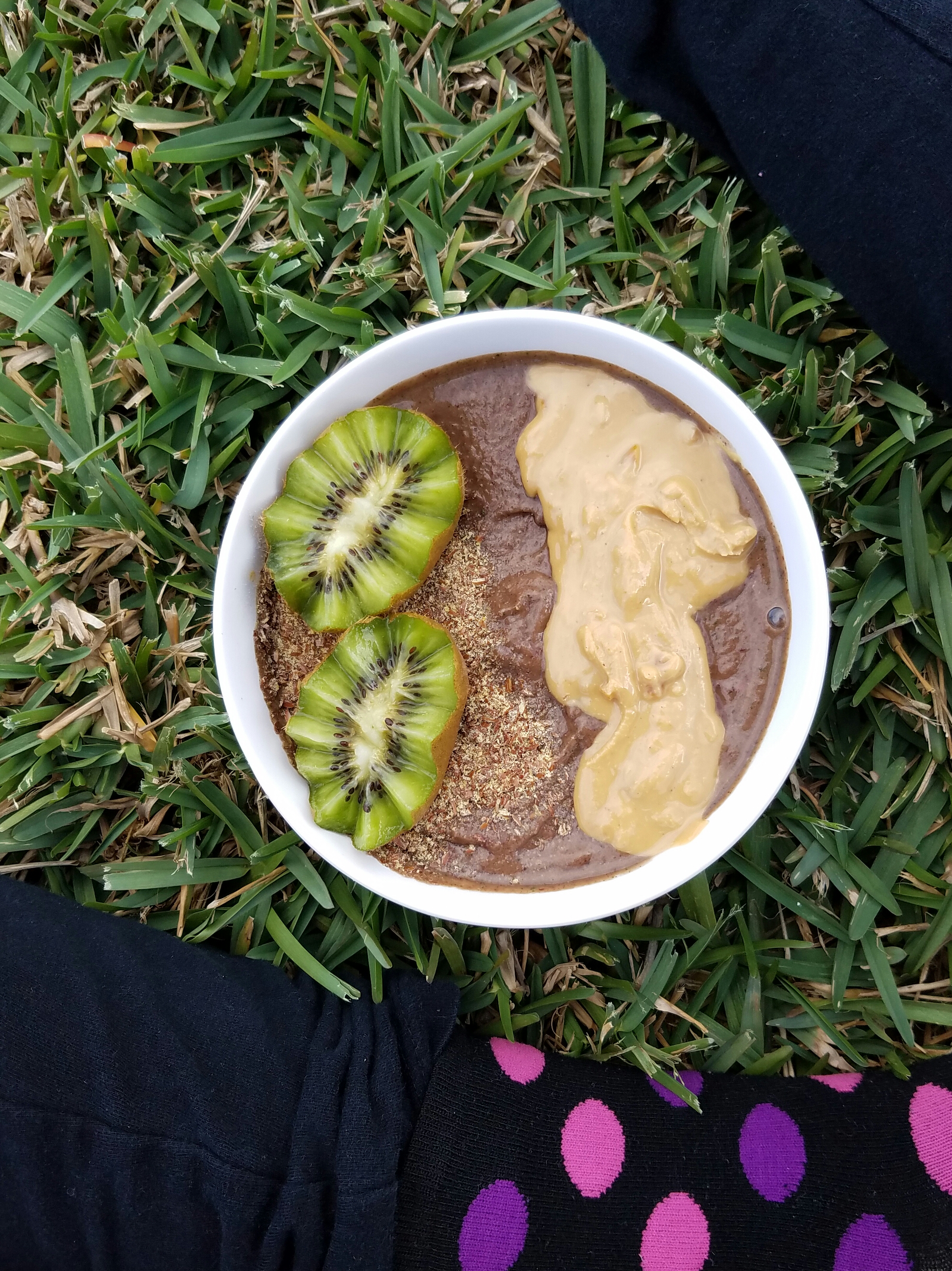 Zucchini Smoothie Bowl
A great smoothie bowl for getting in some veggies, greens, berries, and fruit all in one. Yet, it is lower in sugar than traditional fruit-only smoothies. Many times smoothie bowls can pack a sugar punch but not this one. Opt for a few sweet toppings on top, instead.
Cuisine:
Vegan, Vegetarian
Ingredients
¼ cup water, beet juice, or milk of choice
1 small handful of baby kale (1/2 cup)
1 serving of protein powder (I used Nativas Naturals Vanilla)
½ medium frozen zucchini (chopped into 3-4 pieces to make it easier on your blender)
1 medium frozen banana, ripe is best
¼-1/3 cup blackberries, fresh or frozen
Topping ideas: kiwi, granola, ground flax, or peanut butter
Instructions
Add the liquid (I used beet juice) and kale to the blender first. Blitz until the leaves are broken down.
Then, add in the protein powder, slices of zucchini, banana, and blackberries. Blend thoroughly. (My blender isn't the strongest but it was able to process the ingredients without added liquid. Feel free to add a tablespoon or two of water if your blender needs some help.)
Pour the smoothie into a bowl and top with some of your favorite goods and eat!
Notes
Prep time does not include freezing time for the banana or zucchini