Recently, I got the opportunity to sample several of Live Nomva's probiotic smoothie packs.  These little packs are pure health pureed into a drinkable form.  I find them perfect for on-the-go and also an easy way to squeeze (literally!) some healthy fruits and veggies into my day.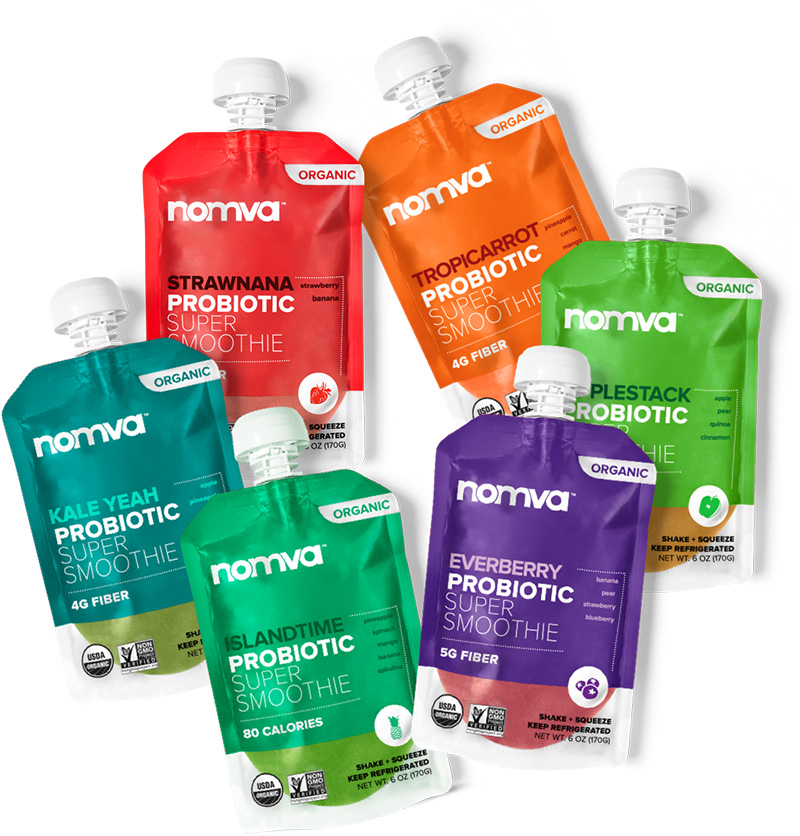 I tried out the following smoothie pack flavors:
KALE YEAH
STRAWNANA
TROPICARROT
APPLESTACK
EVERBERRY
At the time I tried these out, they had not yet release their ISLANDTIME flavor.   Nonetheless, I really liked the flavors I did try!  They're basically like applesauce in texture but better! The packs are made with awesome ingredients ranging from banana to kale to apples to quinoa.
To begin with, the TROPICARROT flavor was probably my favorite.  It is made of pineapple, carrot, mango, and pear.  Unfortunately, I do not have a picture of how I used that pack because I literally guzzled that baby down in a minute because it was that good!  For all of the other flavors (that I could exercise a bit more restraint with) I managed to take some pictures: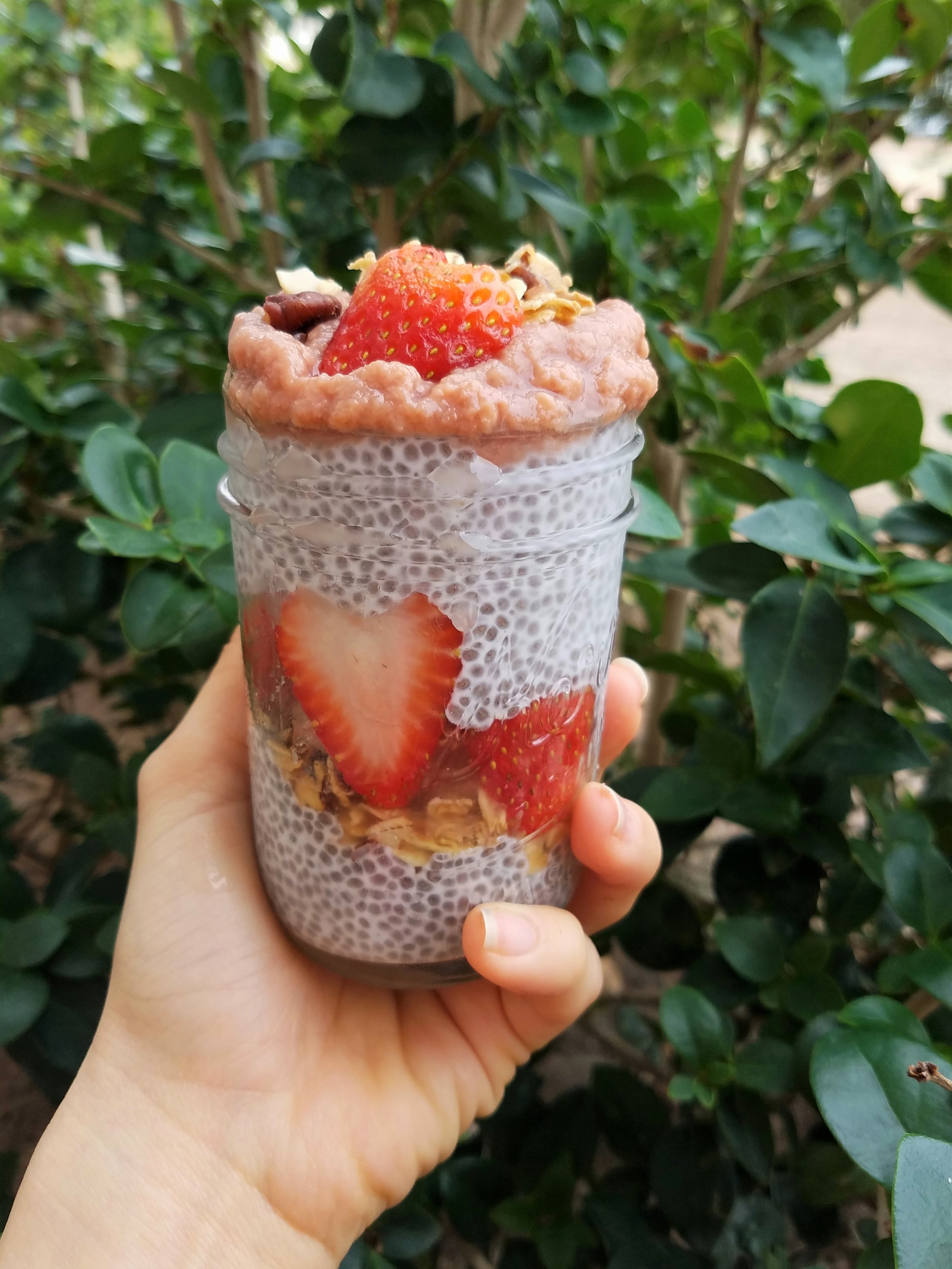 The STRAWNANA flavor went excellently in a coconut chia pudding, granola, and strawberries parfait that I put together.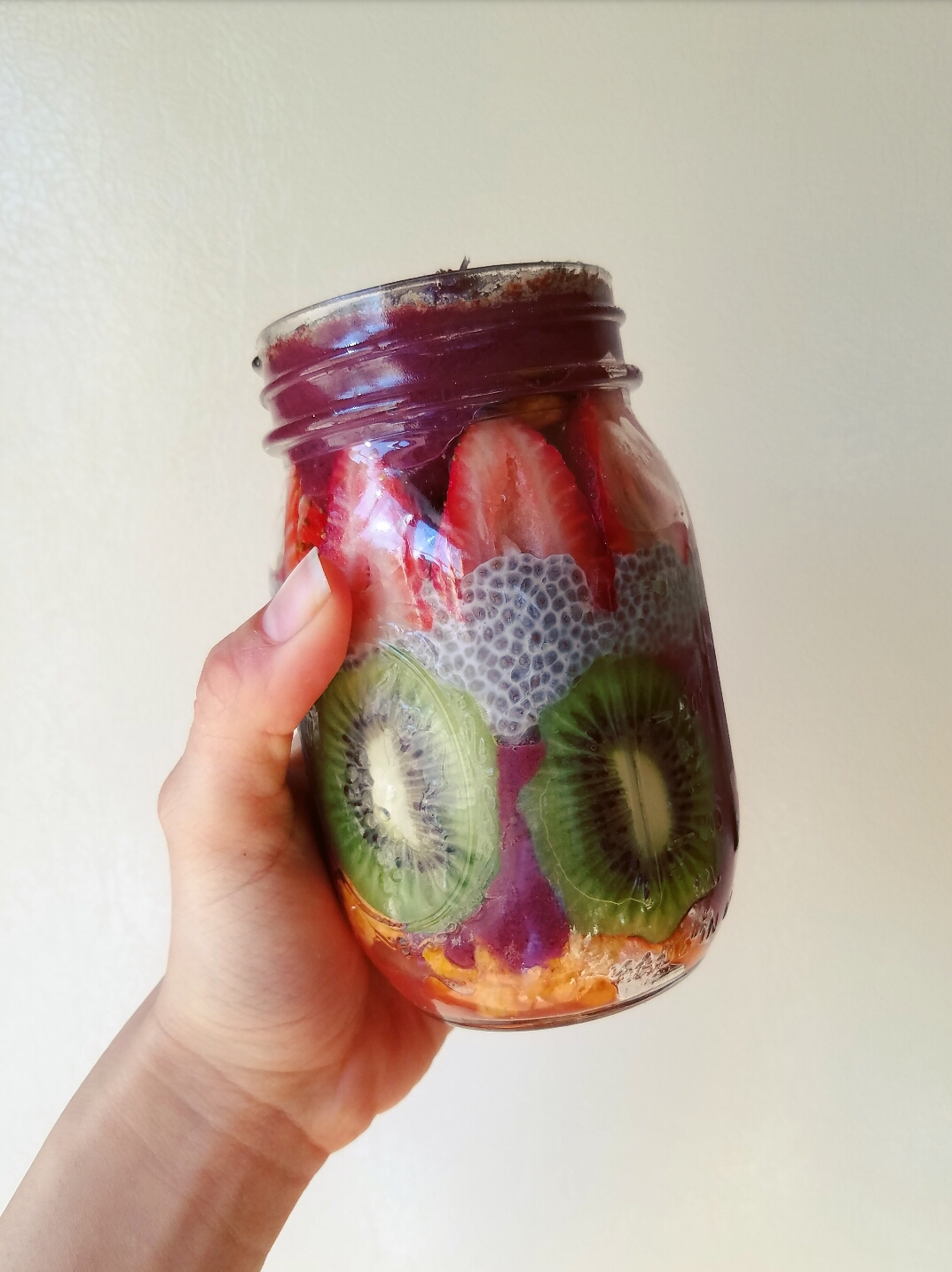 I also used their EVERBERRY flavor as a layer in yet another chia pudding parfait.  I mixed in some Puffins cereal, strawberries, and kiwi this time.  Super yum!
Admittedly, you could make your own smoothie and use that in a parfait but it's hard to make just a small amount of smoothie.  So, these packs are the perfect size!!  I love adding the Nomva smoothie packs to parfaits and other concoctions but they are so delicious on their own.  Plus, they are free from dairy, tree nuts, preservatives, or anything funky.  Pure organic fruit and vegetables + vegan friendly probiotics!
Let's talk about the probiotics for a sec.  As a mostly plant-based eater, I do not consume yogurt regularly.  That used to be my main source of probiotics.  Sometimes I drink kombucha or eat sauerkraut but these Live Nomva smoothies are totally easy and safe to consume daily because they are made with wholesome, organic produce.  Now, I can get behind that.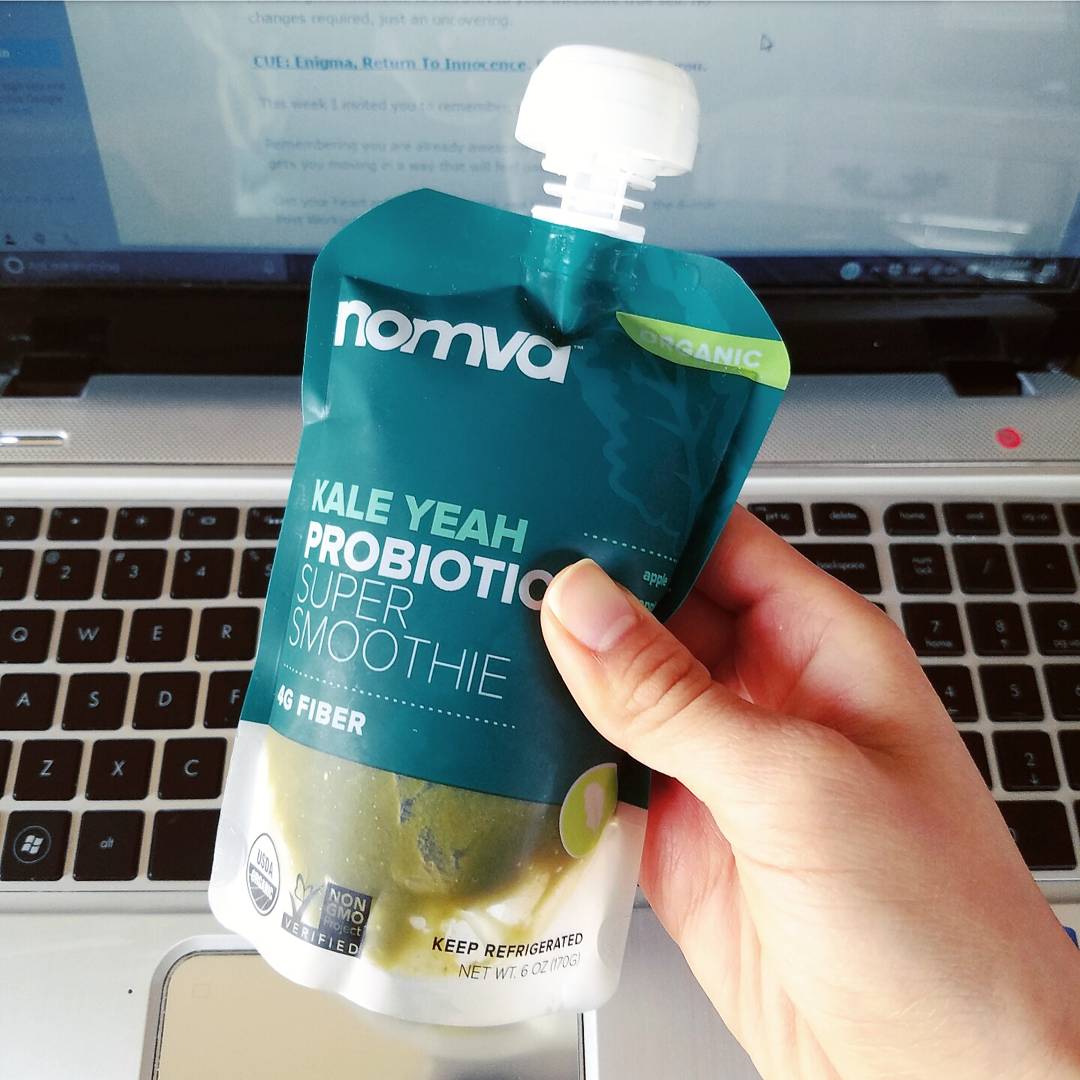 Twice, I tried the KALE YEAH flavor on an occasion when I felt like I needed a pick-me-up but my stomach was feeling a bit off.  All of the nutritious ingredients and probiotics definitely helped me feel reenergized!
Check out the Live Nomva website to see more about their smoothie pack flavors and find out where you can buy them locally.  I believe you can even get a $1 off coupon to try out their product when you visit their website.
Have you guys tried the Nomva smoothie packs?  If so, what did you think?  As always, I'd love to hear your opinions.
Xoxo,
Melanie
DISCLAIMER: The Live Nomva smoothie packs were sent to me as a giveaway prize package.  I am not under any obligation to promote or endorse this product.  I truly enjoyed them so I just want to share my review.