I'd like to say that my love for smoothies knows no season but I found myself slipping away from them during the wintertime.  I felt cravings for fresh fruit and creamy flavors but opted for breakfasts of oatmeal most days, instead.  If the weather seemed mild, I'd make a cup of hot tea and drink my smoothie underneath a blanket on my couch.  The hot and cold drinks allowed me to sip on my beloved smoothie without turning my insides into ice cubes.
Now that the worst of the cold days are behind us, I am sharing one of my favorite smoothies that I was sipping in the winter and into spring.  It is also the perfect pick-me-up any time of year.  Coffee is special like that 🙂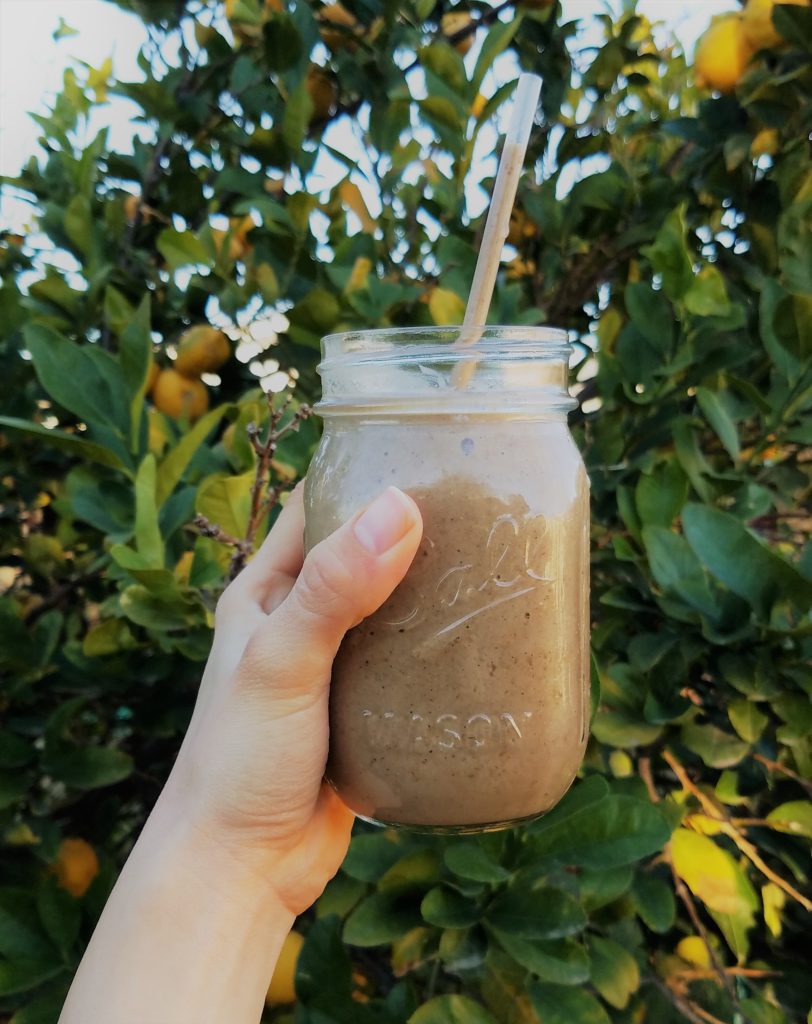 I usually opt to drink decaf most of the time because the caffeine from coffee is almost impossible for me to tolerate.  Call me a wimp but I just feel jittery and unstable after a mere half cup.  You can totally use regular coffee but make sure it is cooled first because, otherwise, it might melt the ice cubes and reduce the frostiness of the smoothie.  Oh, and do not pass up on the ice cubes! They really make all the difference in this frosty smoothie.
Notice the keyword: frosty.  I can't stand thin, watery smoothies.  Super thick and creamy is how I like 'em usually.  The exception is this smoothie.  It isn't quite as thick or richly creamy, but it is frosty! It is a very refreshing choice and way healthier than a frappuccino, just saying.
As always, leave me a comment if you try it out.  I'd like to know what smoothies you're drinking on these spring days.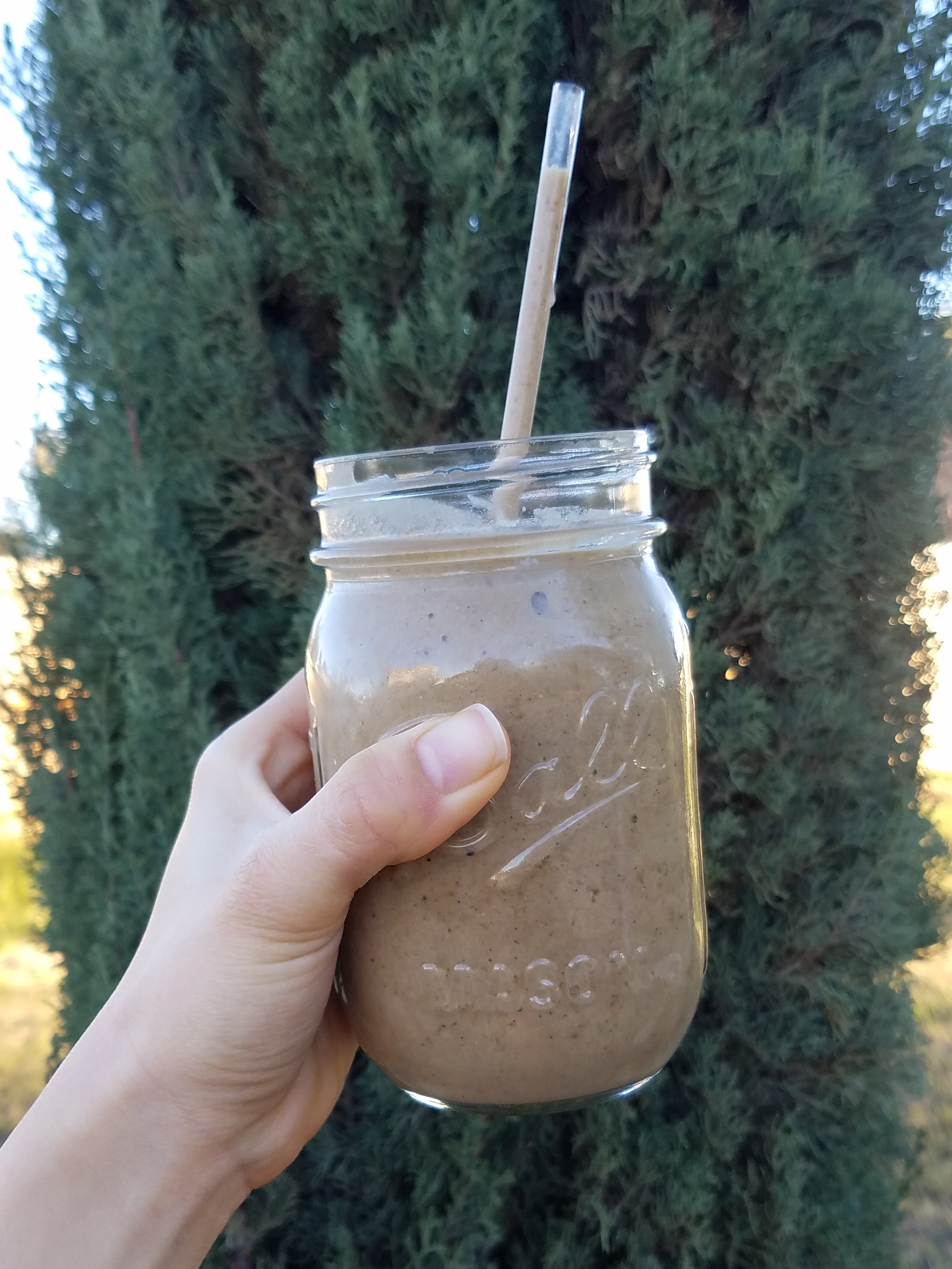 Simple Coffee Protein Smoothie
Adapted from a Tone it Up recipe, this Coffee Smoothie is easy to make and full of frosty deliciousness!
Recipe type:
Breakfast, Snacks
Cuisine:
American, Vegetarian, Vegan
Ingredients
1 cup of decaf/coffee ice cubes, about 5 cubes*
½ large banana, frozen
½ cup of decaf or regular coffee, cooled
½ cup of cashew milk**
2 scoops of Chocolate Protein Powder***
Instructions
If you have a strong blender, then toss all of the ingredients in and blend away!
If not, I'd recommend blitzing the ice cubes with the coffee and banana first. Then, add in the cashew milk and protein powder. Once it looks like it is all combined and starting to get a little frothy, you are done. Drink up!
Notes
Prep time does not include freezing the ice cubes or brewing coffee
*Simply, pour brewed coffee into an ice cube try and let freeze overnight.
**Can sub other milk but I like the creaminess of cashew milk
***I used Nuzest USA's plant-based Chocolate Protein Powder. Not all protein powders get frothy when blended. For example, I don't recommend ALOHA in this smoothie. You can sub other plant-based powders like Perfect Fit but there may be slight variations in thickness.