On cold days, on rainy days, on sunny days, or cloudy days, I will always be in the mood for a smoothie.  In fact, the jury is still out on whether I consume more smoothies in winter months or summertime.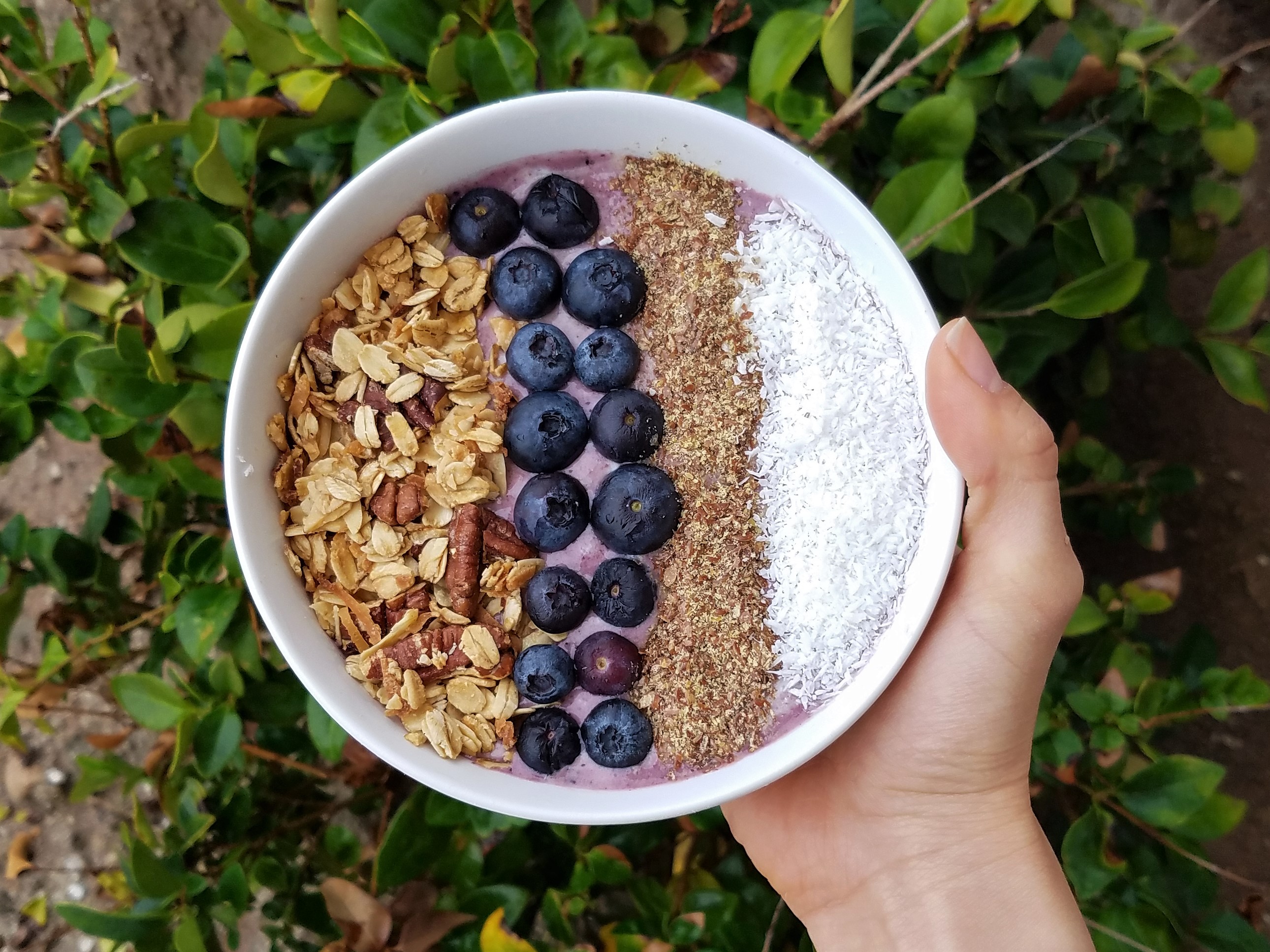 On a slightly related side note:
there was a lot of mud from the previous night's rain when I made this smoothie bowl.  I didn't let that stop me from marching outside in my boots to snap a picture. 🙂 The lighting is much better outdoors!  Plus, my neighbors would probably wonder where I'm at if they didn't see me go outside to take a picture of my breakfast.  You know, 'cause that's the usual these days.
Anyway, this photo is from a while back but I've had this for breakfast a number of times since.  I rarely make the same smoothie twice but there is something particularly crave-worthy about blueberries that makes me want to have them in a smoothie several days in a row.  This simple smoothie is the best way to make that happen.

Blueberry Coconut Smoothie
Creamy coconut milk combines with frozen banana and blueberries to make a delicious rich and tropical smoothie.
Recipe type:
Breakfast, Smoothie
Ingredients
1 medium to large banana, frozen
¾ cup of blueberries, frozen
¼ cup of canned coconut milk
1 serving of protein powder (optional)
Toppings: granola, blueberries, ground flax, coconut flakes
Instructions
If using protein powder, add that to the blender first, followed by the coconut milk and frozen fruit.
The smoothie might be tough to blend but it's perfectly thick with a small amount of liquid. Add a tablespoon of additional milk to the blender if the mixture is not budging.
Scoop the smoothie contents into a bowl and add the recommended toppings, or, simply some coconut flakes to jazz up the tropical factor.
Notes
Prep time does not include freezing the fruit. A very necessary step for the ultimate creamy smoothie!