Avocado jazzes up any dish and I've never once regretted putting a few slices on my food.
When in doubt, add the avocado!
With that being said, we all have our favorite ways to eat avocado:
Toast
Salad
Guacamole
All delicious options but I am constantly trying to think outside of the box for how I can make foods different.  I like trying new dishes so I'm excited when I can find a use for an ingredient, like avocado, that wows my taste buds.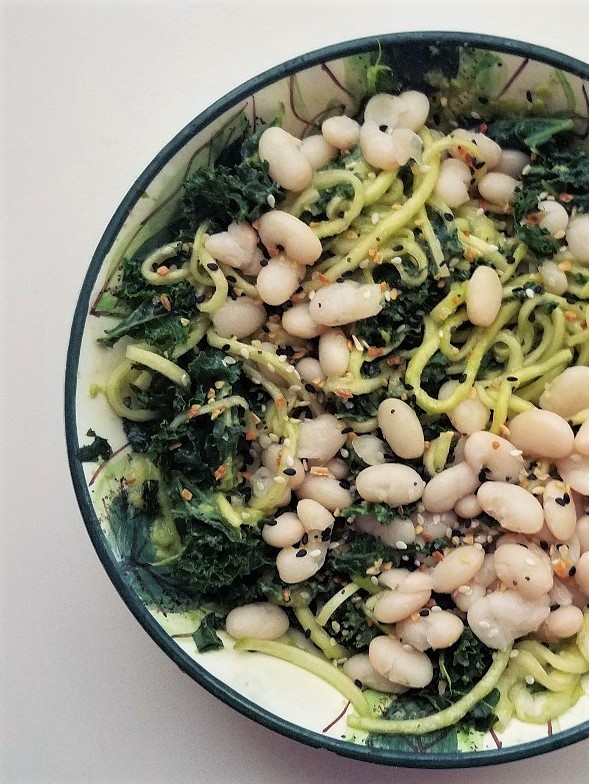 I've whisked up an avocado with lemon juice and water to make a salad dressing before, and that's pretty good, but the addition of miso is next level unami.  I could eat miso on its own (I totally scoop a bit out of the tub with my finger each time I open the container.  Anyone else?).  I could also eat avocado on its own (perhaps with a dash of salt).  Put these two powerhouse ingredients together and you've got something amazing!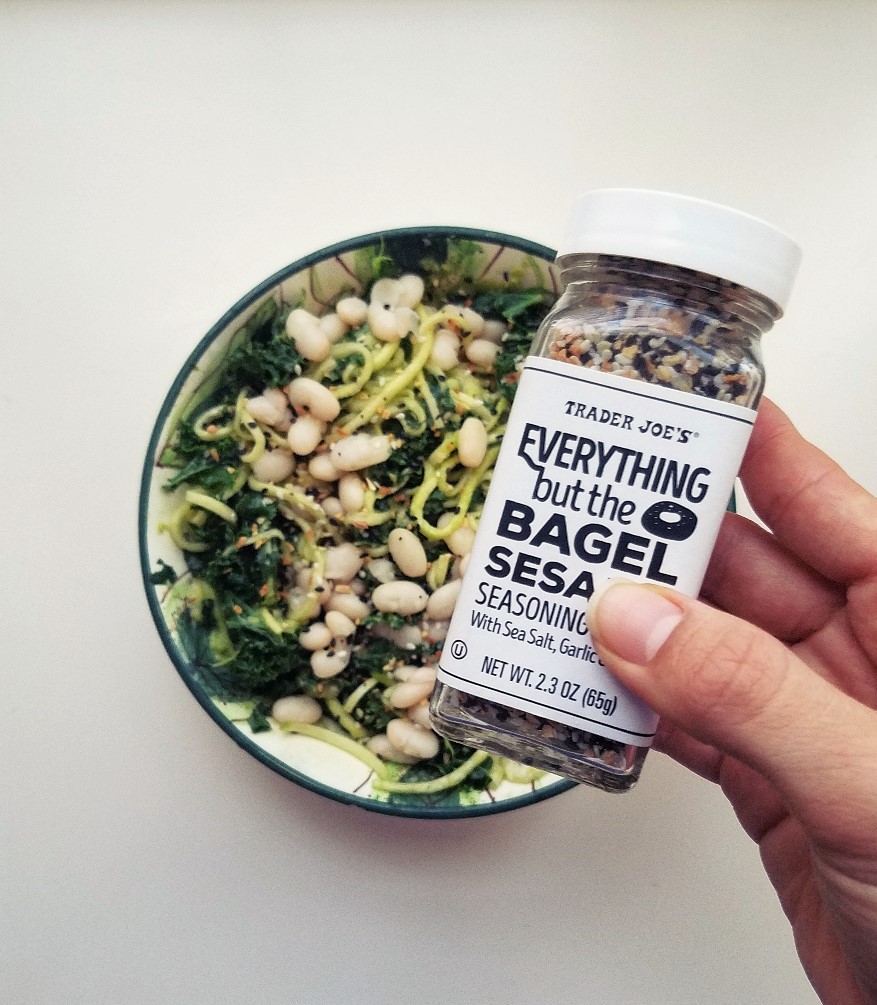 I originally saw inspiration for a kale noodle bowl with avocado miso dressing from Sarah at A House in the Hills.  Sarah uses buckwheat noodles but I opted for some good ol' zoodles.  I peeled my zucchini before spiralizing because I'm concerned about pesticides (see more here) but use organic or wash yours really well.
Also, the instructions on Sarah's recipe left me a little unsure about serving size but my recipe, as written, makes a good-sized dinner for one.  The plant-based dish is light but satiating thanks to beans and the delicious avocado miso sauce.  Speaking of which, the sauce is generous enough to coat the noodles as well as any add-ins you may choose.  I felt like the dish was filling on its own but feel free to add extra protein or veggies, if desired.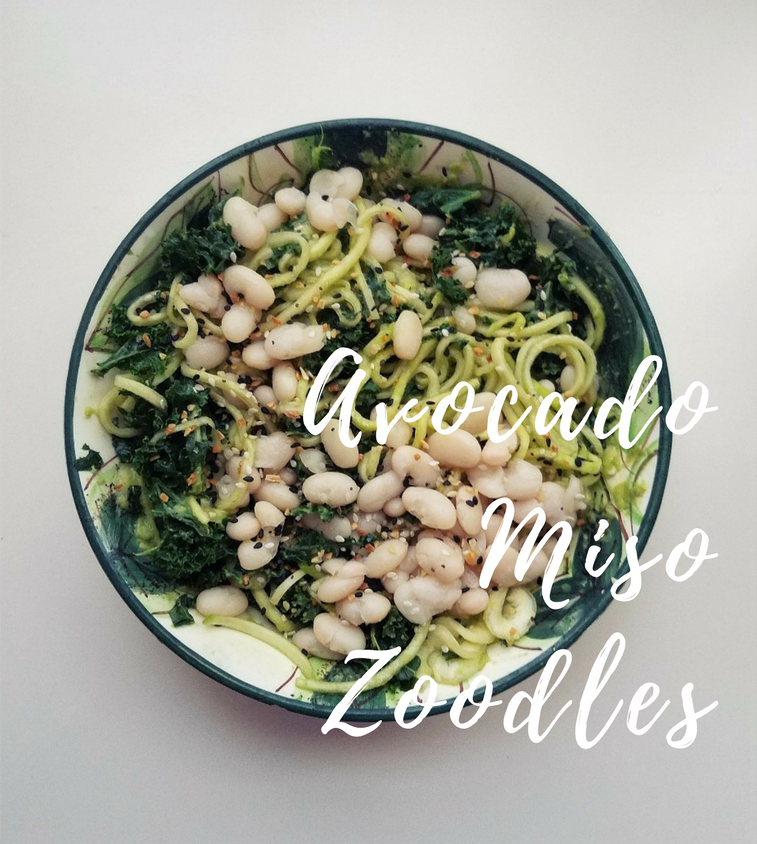 Avocado Miso Zoodles
Cuisine:
Vegan, Vegetarian
Ingredients
½ a small avocado
1 tbsp miso paste (any variety)
2 tsp lemon juice
2-3 tsp water to thin
2 cups chopped kale, packed
1 small zucchini, spiralized
½ cup white beans, rinsed
Everything But the Bagel Seasoning or sea salt and sesame seeds to garnish
Instructions
Mix sauce ingredients in a serving bowl, adding more water if needed. Set aside.
In a cast iron skillet or nonstick pan, slightly warm the kale—just until it begins to wilt.
Add zoodles and kale to the bowl and stir to coat with the sauce.
Top with white beans and Everything But the Bagel Seasoning or sesame seeds.