It's that time again!  Monthly favorites are probably one of my favorite posts to write.  Is that fair?  Can I include my monthly favorites as a favorite?  Well, regardless, it is a great way for me to talk about what I like and what I've been working on during the month.  The dress that I'm wearing in the the above photo is one project that I tackled this month.  It is my first big sewing project and I'm so happy with how it turned out.  I'm not ready to instruct a course on how to sew but there are a couple of things I'm excited to tell you about.  Keep reading to find out.
Food Favorites
Can't Stop Won't Stop with Pumpkin
I am either really eager for fall or plain in love with pumpkin.  Maybe both.  I enjoyed pumpkin in sweet and savory recipes:  pumpkin pasta, pumpkin smoothies, pumpkin cinnamon date muffins!   The pasta is something I definitely want to turn into a blog recipe because it was so good!  As for the others, I followed the Tone it Up recipes for the pumpkin smoothie, using frozen pumpkin ice cubes instead off soft puree.  Additionally, pumpkin is my favorite puree to sub in the Cinnamon Date Muffins.  I got the recipe from the TIU Nutrition Plan but I used 2/3 cup pumpkin puree in place of bananas in the recipe.   I enjoyed the muffins on their own and also included them in bowls with coconut chia ice cream.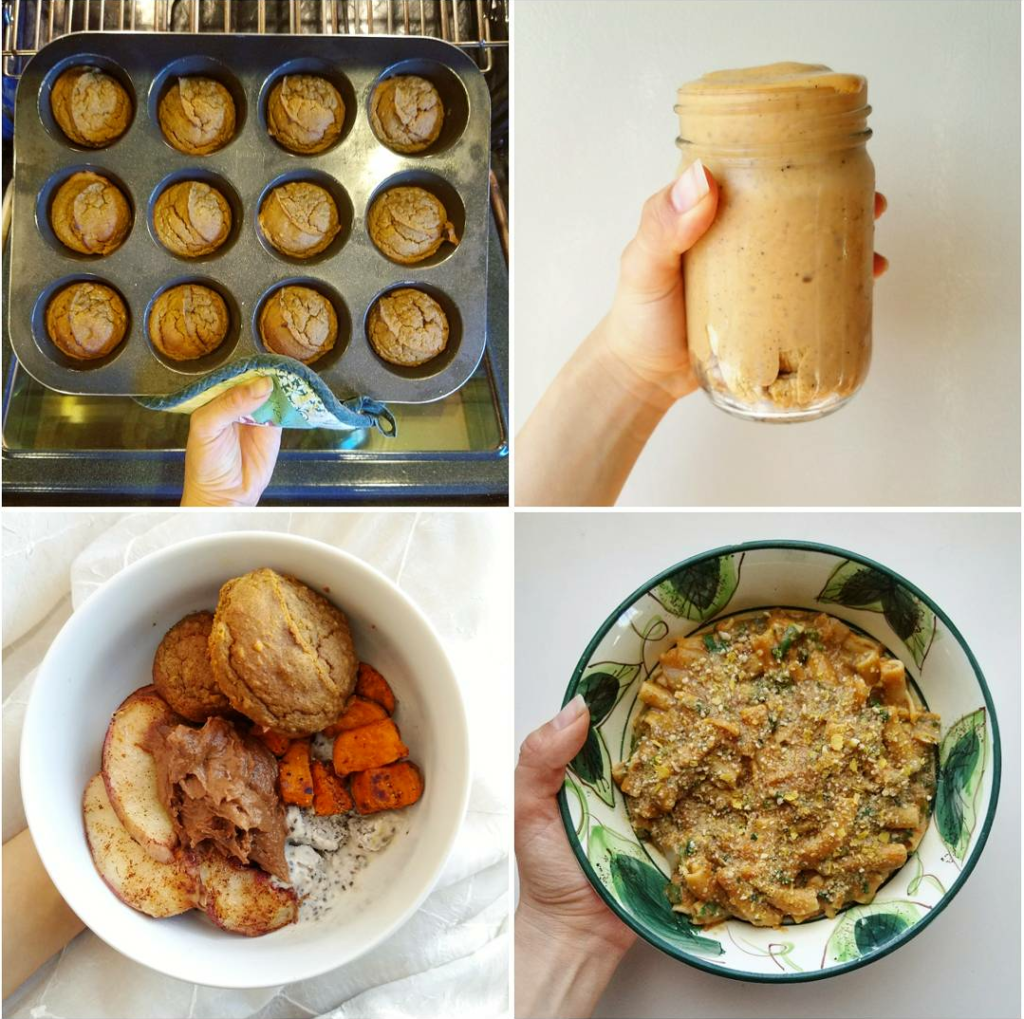 Mango Carrot Tumeric Smoothie
I like to keep my smoothies low in sugar so where does that leave mango?  Mango needed another partner besides banana and then this delicious little gem happened!  Plus, the smoothie lets me take advantage of turmeric in alternative ways besides Indian-inspired dishes.  I posted the recipe on Instagram over here.  Sometime, hopefully soon, I'll try to get around to making my go-to smoothies permanent posts on the blog—that way they are easy to find and easy to access.
Chocolate in all its forms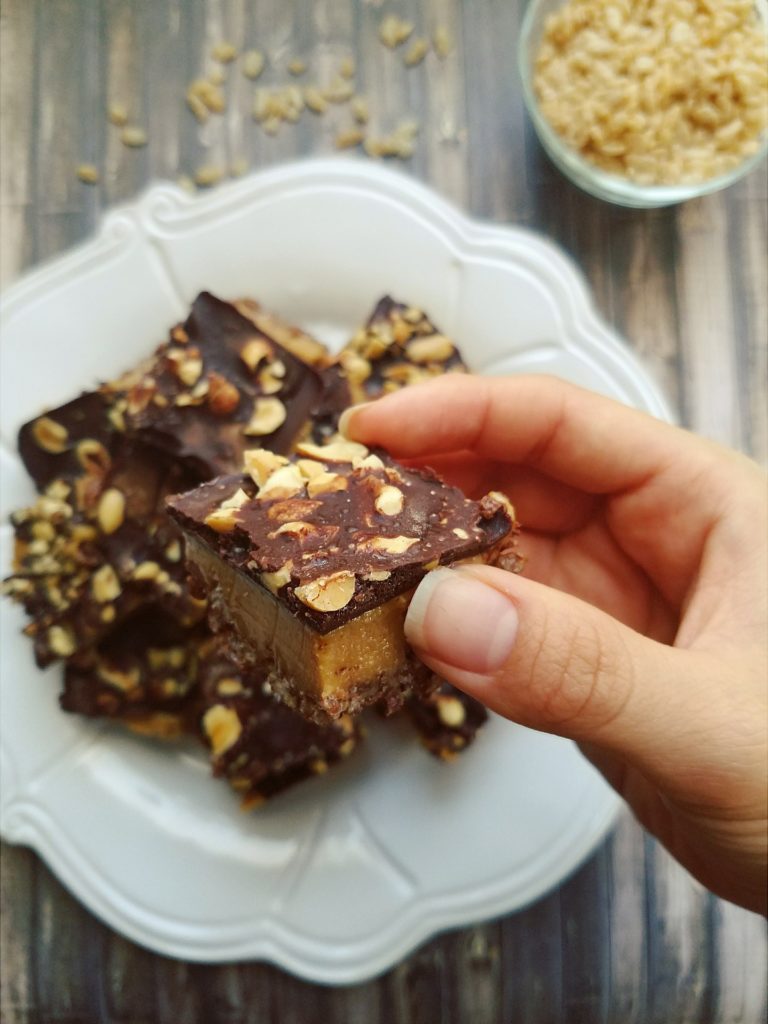 My chocolate cravings usually stay tame thanks to smoothies.  Other times, I'll eat a squarebar.  Though, I got creative in the kitchen to make these Creamy Peanut Butter Chocolate Crisp Bars.  They're no-bake and what I'd consider to be a "clean" treat.  The recipe ingredients may seem rich but, fear not, because one small slice is so satisfying!  Just looking at the photo of the bars reminds me that I need to remake them!
The Notable Moment of the Month
For my mom's birthday, my family went out to eat for brunch.  I usually hate eating out because food options are limited and my family doesn't eat meals punctually.  For the occasion, I rolled with it.  As I spent more time out and about with my family, my lunch ended up being a protein bar.  Then, my afternoon snack was a slice of the German Chocolate Cake I made my mom.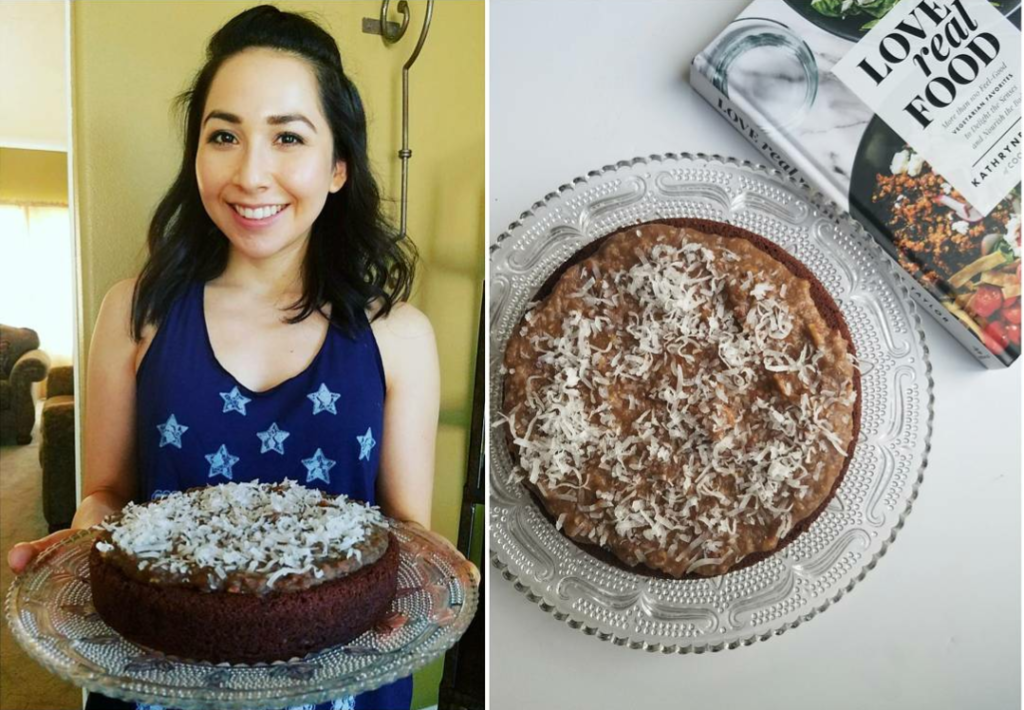 Sidenote: I used a super easy recipe from the Love Real Food Cookbook and topped it with the suggested date frosting.  My healthified baked goods don't often please my family but my mom enjoyed the homemade cake!  She said that it tasted rich enough where a small piece was satisfying.  I can admit that it was delicious but it's definitely more of a treat than I typically desire.  Unfortunately, a few hours after eating a slice, my blood sugar felt out of whack.
My eating schedule that day was messy to say the least.  Plus, I was relying on sugar and little substance to ride me through the day.  Here's what I observed: 1) my body notices when I'm not eating enough food and when I'm not feeding it with nourishing food.  It freaked out by giving me brain fog and a sugar rush headache.  Additionally, 2) sweets are just too sweet for me.  The cake, while yummy, would have tasted good with a drizzle of peanut butter on top instead of the date frosting.  I've trained my taste buds to crave fats over sweets and some fat is what I personally missed in the cake.
It is part of life to enjoy different food and I'm okay with the occasional treat.  It also serves to reinforce how strongly I believe in the way I eat.  I follow a combination of the TIU Nutrition Plan, with FLO Living guidelines, and make that work for me.  I am comfortable to veer off the rail road tracks once in a while.  Though, for the most part, I'm satisfied with choosing healthy options.  Healthy food is what makes me feel good.
What I Read
Always and Forever Lara Jean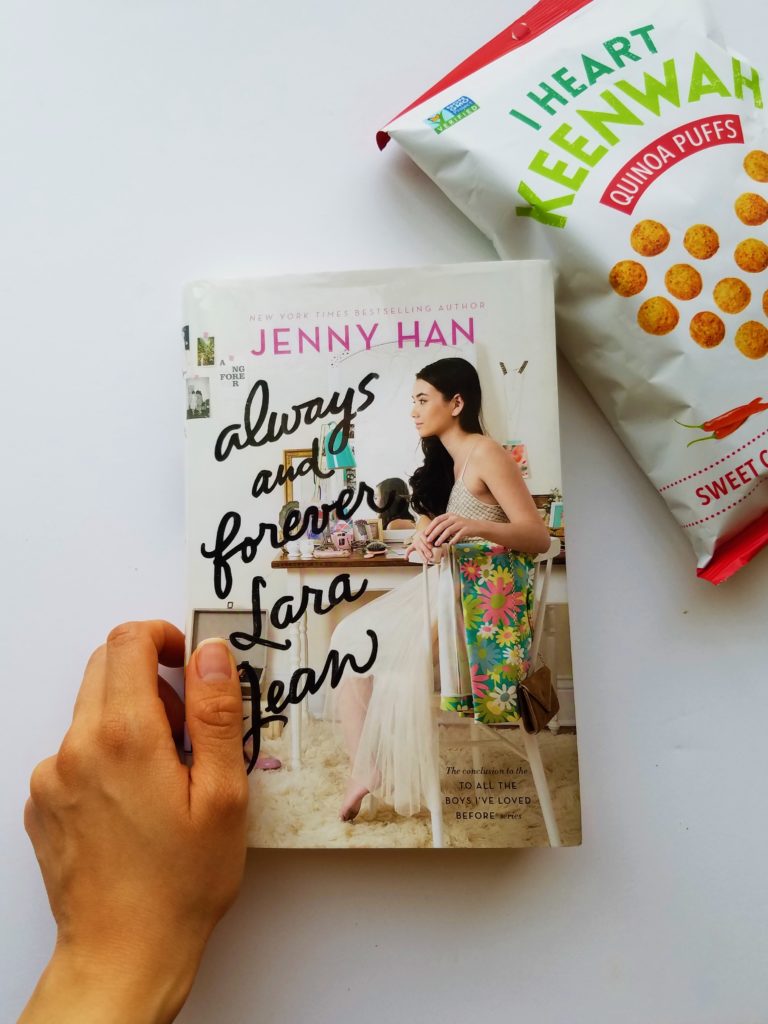 In To All the Boys I Loved Before by Jenny Han, Lara Jean's private handwritten letters to the boys she has crushed on are mailed to the boys' homes.  Readers followed Lara Jean in the subsequent novels as she juggles between Peter and other crushes.  Now, in Always and Forever, Lara Jean, is graduating high school and wants to find a way to make things work with the boy she loves and the future she envisions for herself.   The concept may sound a bit juvenile but, in YA novels, there is a lot of beauty to explore in first loves and relationships.  They are my guilty pleasure and, just like the first two books in the series, this one delivers.  I was really satisfied with the way things wrapped.  Han keeps the spirit of young love bright and vibrant but also realistic and true.
The presence of phytoestrogens in plant-based foods
As I've tried to follow the recommendations for cycle-syncing for my hormones, it is important that I'm eating food that will support my cyclical phases.  Alisa Vitti's WomanCode outlines everything quite well but she suggests avoiding soy due to the phytoestrogens.  Thus, I found this article listing some common foods high in phytoestrogens.  I'm not kicking out any foods from but rather choosing to incorporate them at the best times for my hormones.  Check out the article on 50 Foods High in Estrogen here.
Update on Cycle-Syncing
I notice that the more and more I'm looking into ideas for meals for each of my four cycle phases, the more I crave what WomanCode recommends.  The same goes for the lifestyle habits and exercise suggestions.  The book provides guidance that seems to align with my energy levels and what my body wants.  I feel increasingly in tune with what my body is capable of.  I know when to push it and when to ease off.  If this is your first time here then check out my Healthy Lifestyle: Is it Worth It? post to read a little more on cycle-syncing and WomanCode.  Also, I worked really hard on putting together comprehensive A Day of FLO Living posts so read up on the different phases here: Follicular, Ovulatory, Luteal, and Menstrual.
Products I Love
Progessence Essential Oil Blend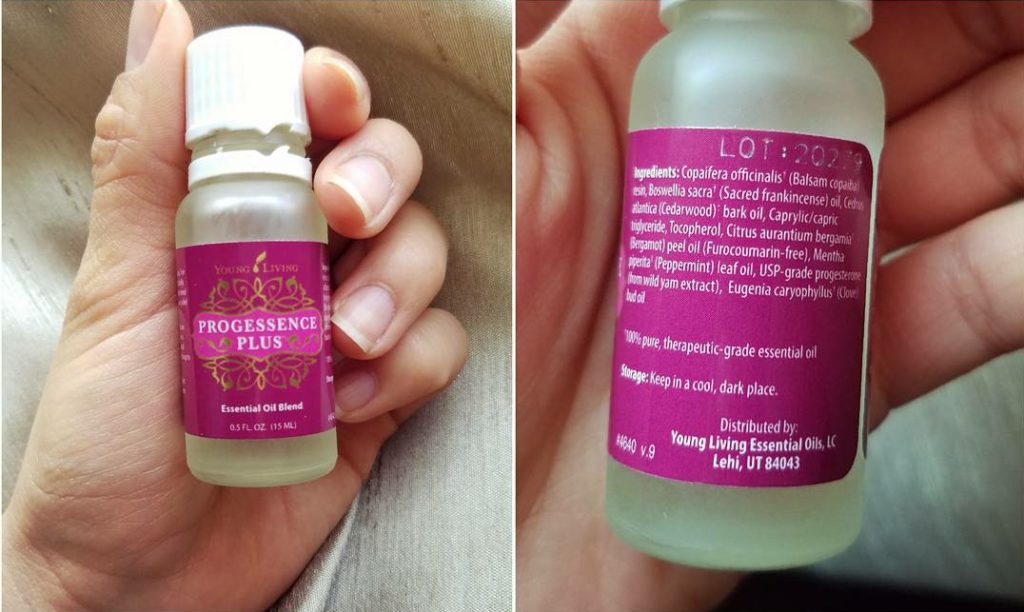 A cousin-in-law of mine sells Young Living Essential Oils.  A few months ago I started using the Progessence blend, per her recommendation.  Quickly, I felt a difference in my mood and thoughts.  My hormones are pretty out of whack but they were worse before.  I constantly had mood swings and got easily frustrated.  This is a big part of the reason why my hormones are at a decent place right now.  I use it twice, daily, and I can't go without it!
Shea Butter
I recently finished up the miscellaneous lotion bottles I had in my stash of body care.  I look for products with short, recognizable lists of ingredients.  The Shea Moisture Shea Butter is exactly that.  I've been using it as a moisturizer on my legs, elbows, feet, and lips!  It's 100% raw shea butter and it is a product I can feel safe about using—plus it's a great light moisturizer.
What I'm Listening To
In Undertow by Alvvays
Have you heard of Alvvays?  A friend of mine introduced me to their hit song "Archie, Marry Me" a few years back and I was instantly hooked.  I repeatedly listened to their self-titled debut album for months but I'm stoked to see that they are releasing a new album this September!  In Undertow is one of two singles off their upcoming album.  It's dreamy, it's electric, it's poetic, and everything I loved about their first album—revamped!
Bombay Bicycle Club by Shuffle
This song is MY JAM.  I'm constantly (re)discovering old songs and this one has been on replay throughout the month.  Oddly enough, I think the song is about a relationship that is irreparably messed up.  Okay, maybe not the happiest situation but the lively beat and cascading vocals make it such a joy to listen to!  Let me know what you think if you check it out.
Thanks so much for taking an interest in my monthly favorites!  I love putting these posts together and I hope to hear back from you what your favorites from the month of July are.  xoxo