Recently, I saw a recipe for Cranberry Chocolate Chip Banana Bread from one of my favorite Instagrammers, KaleJunkie.  The flavor combination was intriguing but I gave the recipe some adaptation and it turned out really well!  I love the idea of cranberries in recipes but, yet, when I buy them I forget what I want to make with them.  Not this time!  Their tart flavor is stronger than other berries but it works perfectly in this recipe for a sweet holiday treat.  Of course, treats are what make the holidays feel like THE HOLIDAYS so I'll be enjoying every bite of this banana bread.
As you would probably agree, banana bread is always a good idea but especially this time so I could use up the cranberries I've had since January!  I mean…er, I bought cranberries to use in this recipe!  Tell me I'm not the only one who feels like the freezer preserves fruit inevitably? 🙋  Just me?  Okay.
Well, whip out the blender and your ripe bananas and let's get mixing! 🍌🍌🍌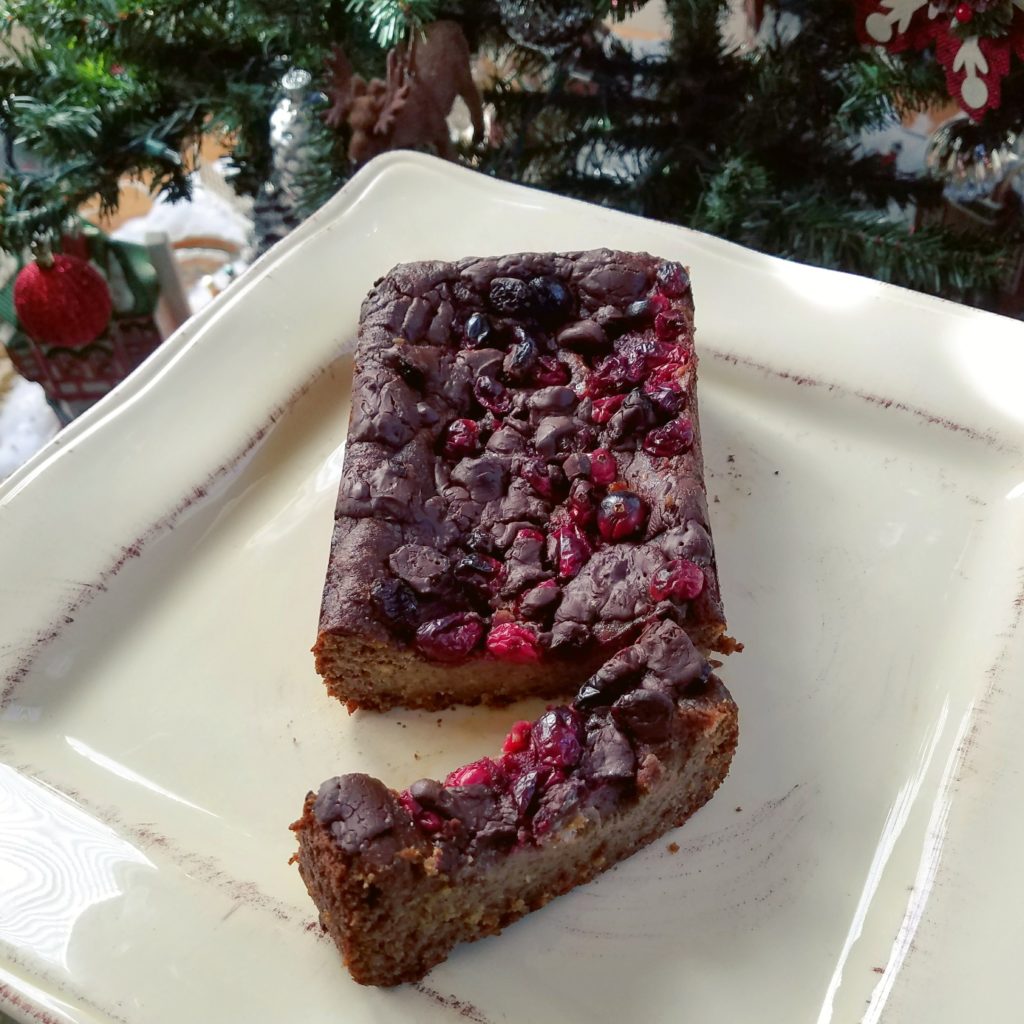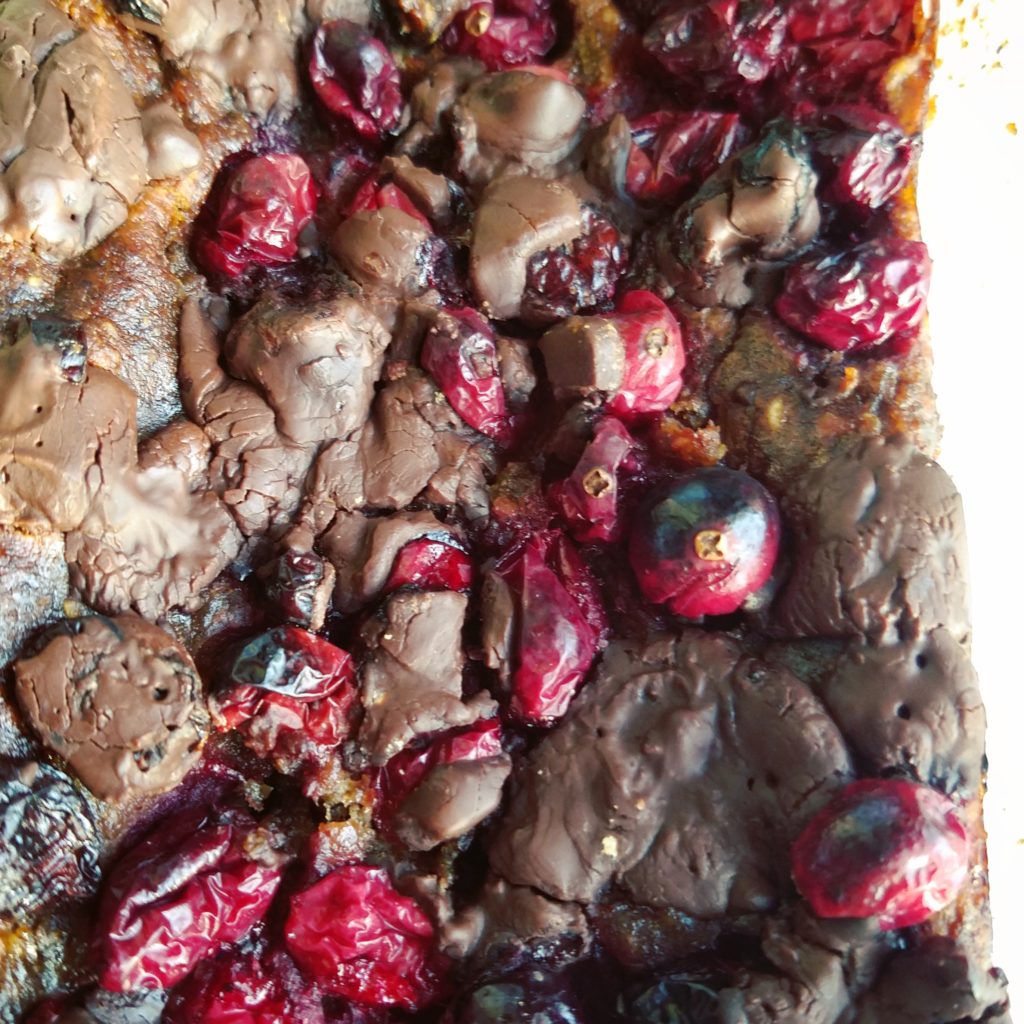 Chocolate Chip Cranberry Banana Bread (GF + V)
Sweet, ripe bananas combine with the crisp, tart flavor of cranberries for a festive take on the classic banana bread.
Ingredients
4 ripe bananas
⅓ cup applesauce (one individual snack cup)
⅓ cup almond butter
2 tbsp maple syrup*
1 tsp apple cider vinegar
⅛ tsp salt
1 tsp baking powder
1 tsp baking soda
⅓ cup coconut flour
⅓ cup oat flour
½ cup cranberries
⅓ cup smart bark cranberry chocolate
Instructions
Preheat oven to 350 degrees Fahrenheit. Lightly grease a loaf pan or spray with nonstick spray.
In a blender, combine 4 small-to-medium sized bananas, one snack-sized cup of applesauce, and the almond butter.
Pour out the mixture into a bowl and add the remaining ingredients except for the cranberries and dark chocolate. Either, stir in cranberries and dark chocolate or spread them over the top of your loaf before putting it in the oven. The latter makes for a fun presentation.
Bake the loaf for 45-50 minutes until a toothpick inserted into the center of the loaf comes out clean.
Notes
*If you'd like, you can leave out the maple syrup until the end and give the batter a taste before putting it in the oven. The maple syrup helps make the loaf taste like a proper banana bread but if your tastebuds are fine with less sweetener (like me) then it would also be satisfying without maple syrup!
Let me know if you give the recipe a try!  I love how it uses up so much fruit and is almost entirely sweetened by said fruit.
I hope you all have happy and healthy holidays ahead!